Swipe to the left
Our New Website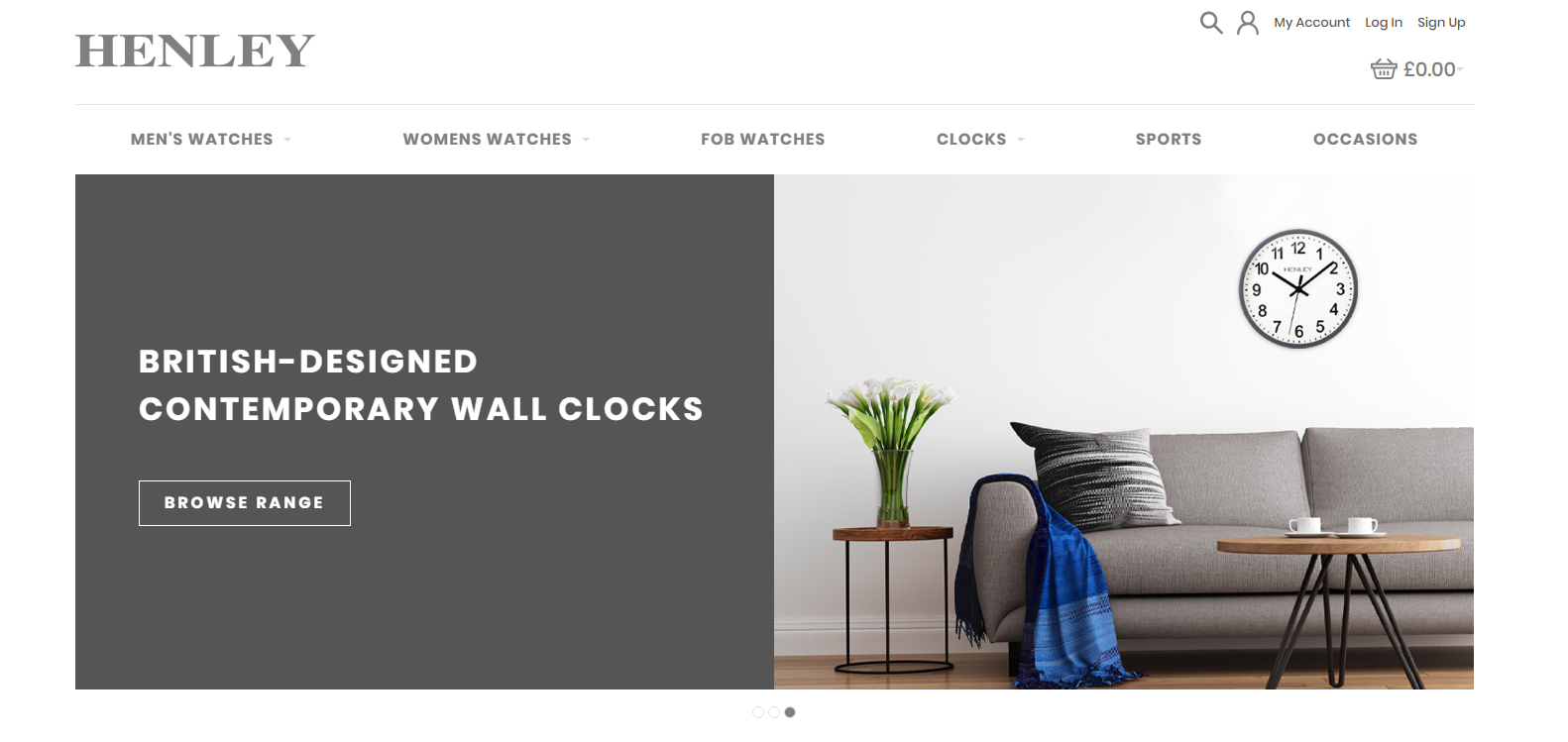 Men's Henley Watches
We have a selection of understated and stylish men's Henley watches available in a selection of mesh, bracelet, silicone or leather straps. As you browse through our men's Henley watches you are sure to find the exact style, design and colour of watch you need for work or play.
Women's Henley Watches
Whether you are looking for a small and elegant, large and glamorous or selectively stunning watch then we have what you are looking for. Take a look through all the beautiful Henley watches on our website and find the one that is unique to your style and taste.
Henley Fob Watches
We have some fabulous and classy fob watches available in a selection of styles and metals. If you prefer not to have a watch on your wrist, but still want to know the time when you are on the go, then perhaps our fob watches could be ideal for you?
Henley Clocks
If you need a clock for your wall or mantelpiece then look no further. We have a stylish collection of Henley Clocks that we know you will love. Our clocks are simple yet stylish, enabling you to easily check the time, while creating an excellent addition to your home.
Whether you would like to treat yourself or it is a loved one's birthday or anniversary, we will have exactly what you are looking for. A Henley watch is a fabulous piece of jewellery that stands out and adds charm and sophistication to any look.
Take a look through our selection of Henley clocks and watches to find the time keeping tool that suits you style and personality.